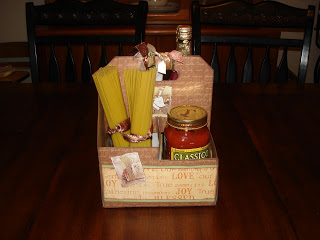 I like to recycle…. but what I LOVE is craft cycling!  Today's blog is how to make an ordinary sonic drink box carrier into a beautiful gift basket.  You can adapt the theme of the basket for anyone, anytime and any occasion. 
Today I felt like doing an Italian Dinner Theme.  I have never made one like this and thought it would be fun to try.
Sonic Drink Box - the 2 cup or 4 cup kind.  I LOVE the 2 cup ones but I could not get my hands on any.
At least two 12 x12 pieces of paper plus coordinating decorative paper scraps
Brown stamp for "aging" the paper and box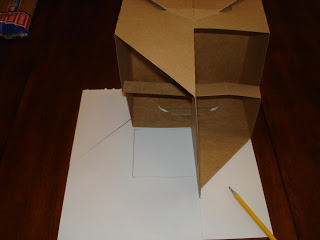 First you will use the box as a template.  Just lie the box on its side and trace the outline onto the back of your paper.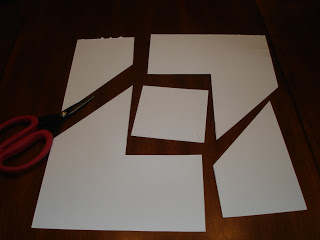 You can fit both tall side of the box on one piece of paper if you use the opposite ends of the paper.  See picture above.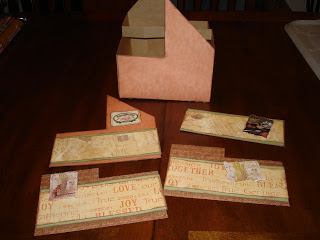 After all your sides have been traced, cut them out and attached them to the box with adhesive.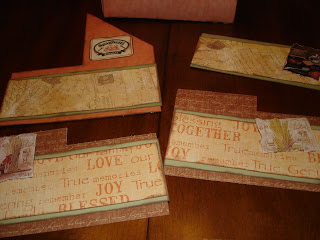 Here I used 3 layers of paper.  Two different browns as background colors, the same green accent color all the way around and two different brownish tan papers on top of that.   
Next I Googled "spaghetti clip art" and found images that went great with my theme and color scheme.
Then I took my brown ink pad and inked all the edges of all the papers.  I also inked the edges of the box after I attached my paper to make sure everything blended well

.