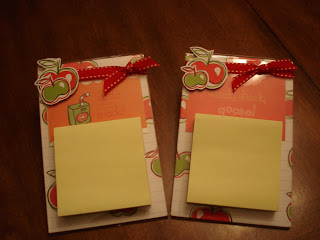 Hey guys and gals, I saw

this video

on how to make an Acrylic Frame Post It Note Holder.

 

I loved the video and it was very informative.

 

But the first thing I noticed was the 15 item list of supplies.

 

I was looking to make a faster and easier version of this for those of you that do not have circle punches, ink pads and stamps.

 

I know many of my friends are just starting out in crafting and do not have a lot of supplies.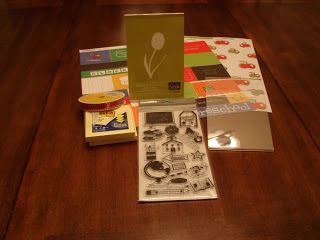 2 - 4x6 acrylic frames - each one cost about $1.00 from Walmart or the Dollar Store
2 sheets of scrapbook paper that has designs on both sides (you can easily decorate 4 Post It holders out of 2 pieces of paper)
Coordinating ribbon - I found this ribbon in the 60% off Christmas Ribbon Sale at Michael's
2 Post It Notes
Glue Stick and Double Sided Tape - got these from the Dollar Store
Scissors
Notice I did not use the stamp set that is in the pictured.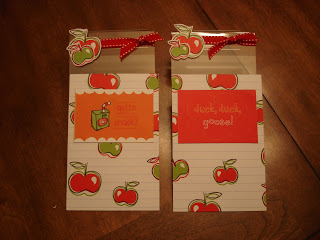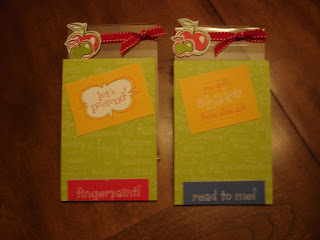 Cut your background paper into a 4 x6 size.

 

I used the piece of paper that came in the frame as a guide.

 

From the second piece of scrapbook paper I cut out a few sayings and positioned them neatly onto the background paper.

 

Flip the paper over and decorate the other side the same way.

 

Then slide your newly decorated background paper in the frame.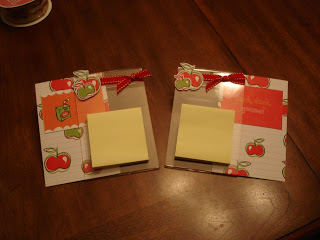 On the Post It Note, you want to remove the backing and where you can feel the sticky Post It strip on that last page you want to add a piece of double sided tape.

 

This will insure that the Post It stack does not come off the frame when someone goes to pull one of the top sheets.

 

Place the Post It Notes into the front of the frame.

 
Tie your ribbon around the front panel of the frame only.

 

Your paper will be behind the ribbon for easy switching out of the backgrounds.
Lastly, I cut out a design from the original background paper and used double sided tape to adhere it to the ribbon.
You have just made a very easy and versatile double sided Post It holder!