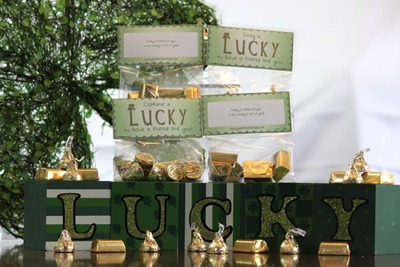 It's your LUCKY day!  At the end of this rainbow you'll find an editable St Patrick's Day label.  You can now edit both the front and the back of the label!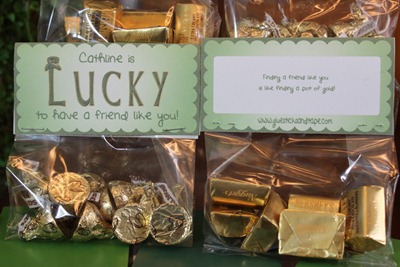 The editable fields are "Cathline is", "to have a friends like you!" and "finding a friend like you is like finding a pot of gold".  Now you can say whatever you want, all you have to do is type it in!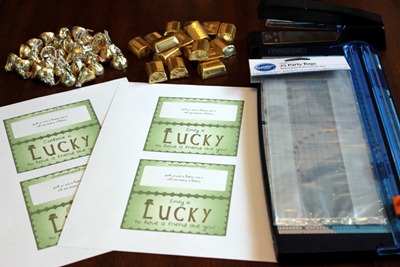 Here' s a list of supplies:
Wilton 4"x 9.5" Treat Bags
white card stock
paper cutter or scissors
"gold" candy of your choice
stapler
************************************
Before you begin editing and printing.  Not everyone may have the font "Brick by Boring Brick"  in there font files, so if you don't, I have supplied the font download here.
*************************************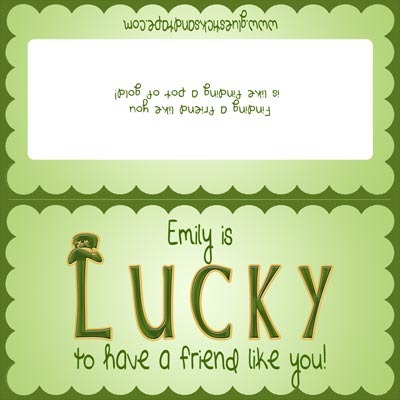 How to edit and print:
Click on the image below and the image will open in Google Docs.  On the upper left hand side of the image page click "File" and then click "Download Original" which will then open the file in "Adobe Acrobat Reader".
Click on the three editable fields on each topper to edit.  There are two toppers to a page.
Once your done editing, on the upper left hand side of the image page click "File" and then click "Print".
Your printer options page will come up, make sure that the "Page Scaling" is set to "NONE" and then click "ok" and your printing will begin.
I know it may sounds like a lot of steps but I promise you that it isn't.  Just want to make sure that no one has any problems printing.  Please contact me if you do.
All that's left is to cut out your labels, fill your treat bags with "gold" candy, fold down the tops of your bags and staple on a label!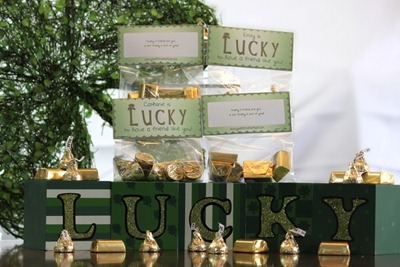 I hope all your friends are LUCKY enough to get one of these!
I would love some Pinterest love!  Please pin the crafts you like from this blog and help spread the world.
Happy St Patrick's Day!