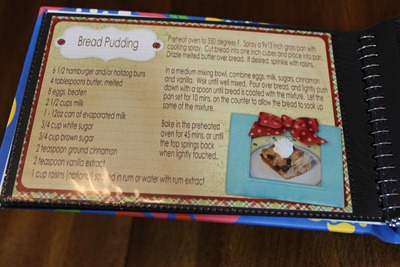 Remember the digital recipe cards I started  making?!  Well, if not, go take a peak at the Recipe Index, find a recipe that you might like and follow the instructions on "how to print" here. 
These recipe cards are sooo versatile!  You can print one and attach it to a gift or gift basket. Or, you can print several and use a 4x6 photo book (which is what I am going to show you today) to make a custom mini recipe book or book set for gifts to give to newly weds, college kids, friends and family.  The cool thing about using a 4x6 photo book is that the recipes are protected and safe from spills and drips, which always seems to happen on the recipe that you use the most!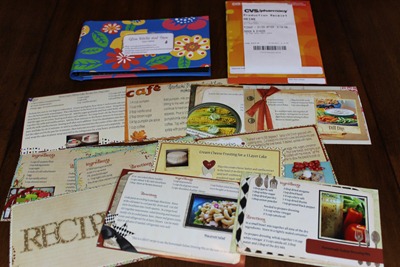 How to print your cards:  When you want to print several of your cards, simply click the card image to enlarge, right click and "save picture as" in a folder designated for your recipe cards.  Next, upload the cards to a photo printing site like York Photo and get 50 free photo prints plus up to 100 prints for just 4¢ each!  Use Code: YGP44 at checkout.  Another one is  Clark Color with the same type of deal.  Use Code: CPG4 at checkout.  There are a ton of photo print sites with great low prices.
Need a card fast?  Download your prints to Walgreens for 5¢ a print, Wal-Mart for 9¢ a print or CVS for 19¢.  As of 1/20/12 I know that CVS will give you 25 FREE prints for signing up!
Need a card even faster?!  Simply click the card image to enlarge, right click and "save picture as" in a folder designated for your recipe cards.  Open newly saved file, and print to your own printer.
I have to say, printing your recipes cards as a photo print really gives them a nice clean and sharp look.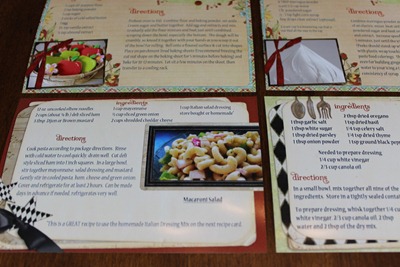 Don't they look professional?!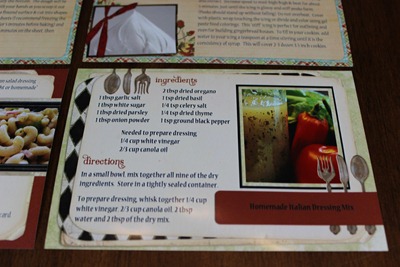 Printing the recipe cards as a 4x6 photo at any of the above listed places really give the cards that extra special touch.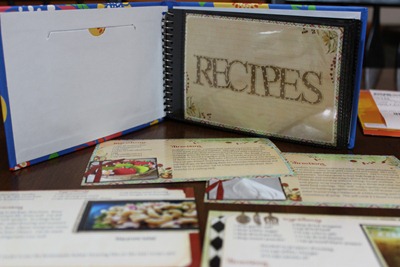 All you need now is a photo album that holds 4x6 photos.  I found the above photo album at the Dollar Tree!

  Insert your recipes and you got yourself and instant customized recipe book.  Keep it for yourself filled with the recipes that you use the most, make one to pass onto your kiddos filled with recipes and photos of family members cooking those recipes, or give them out as gifts. 
I would LOVE for everyone to share their favorite recipes.  You can either spend me a finished digital card or send me a recipe and photo if you have one and I can create a card for you.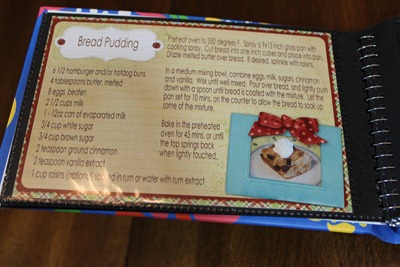 I look forward to seeing what you have created!