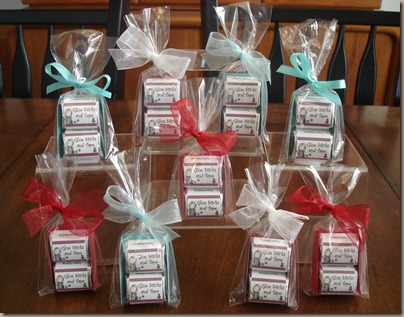 How cute are these?  I really could not think of what to call them, so I ended up with Chocolate Nugget Business Card Favors.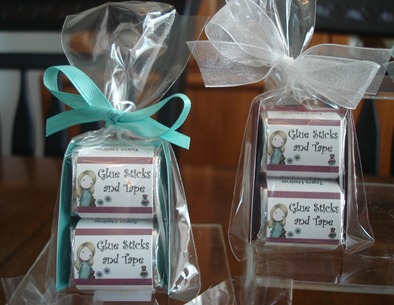 I had two friends and myself in mind when I was trying to think of a better way to promote our blogs and businesses when we meet people besides just handing them a business card. 
The two friends I had in mine are: Kristie Jo, who's an Independent Consultant for Thirty-One Gifts and Sara, who has a blog called Shy of Perfect and has an awesome Etsy Shop .
Sometimes I get mixed feedback when I hand someone a business card.  Most of the time I get the "wow, cool, thanks" and other times I feel like am a used car salesmen handing out a card that will never be looked at again.
So, to up the cuteness and the wow remember that website factor, I came up with these!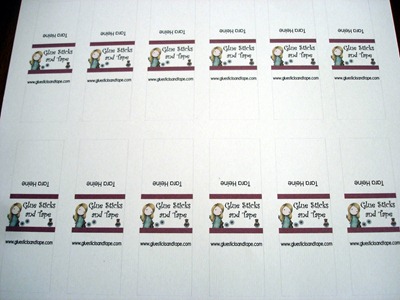 These little nugget wrappers have the exact same info on them as my paper business cards, just cuter and yummier!  Front and center is the blog name and header, on one side of the nugget is the blog address and on the other side is my name.

Click image above to download an editable Photoshop template.  This template will open up in Google Docs, once there click "file" in the upper left hand side of the screen and choose "download original".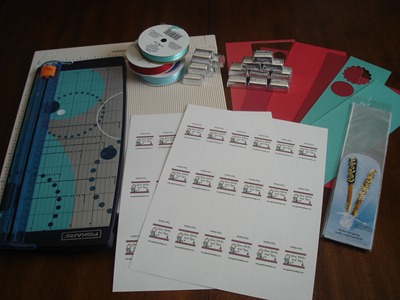 Here is a supplies list:
Printed wrappers (see Photoshop template above) Wrappers measure 1"x 3".
Wilton Pretzel Bags
Hershey Nuggets
Coordinating scrap pieces of paper
Coordinating ribbon
Paper cutter
Score board (optional)
Adhesive of your choice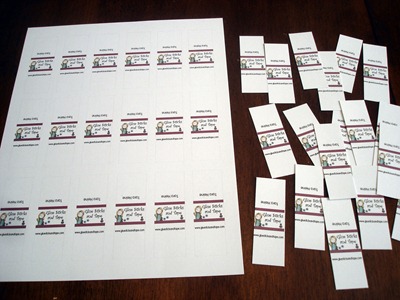 Cut out all your little wrappers.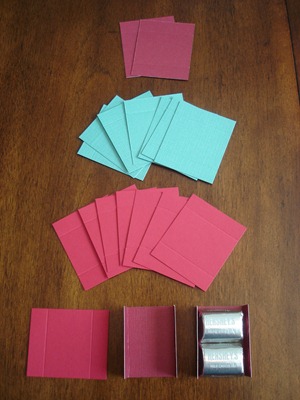 Cut out little trays that message 2" x 2 3/8".  With the 2 3/8" side facing horizontally, score at 1/2" and 1 7/8".  Fold at the score lines.  Two Hershey Nuggets should fit perfectly inside the tray.
Wrap and adhere your printed wrappers.  Don't they already look too cute!?  You could just keep them as individual "business cards".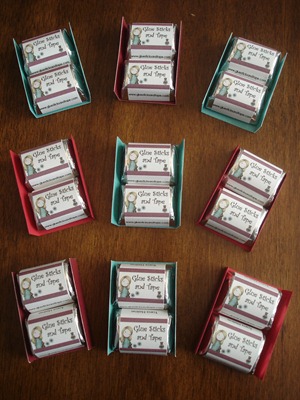 Place all your nuggets into the trays and slide both the nuggets and the tray into the Wilton Pretzel Bag.  Tie closed with a coordinating ribbon and trim the top of the bag.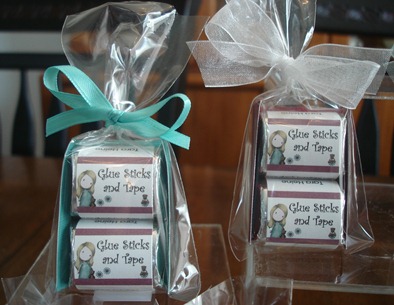 And there ya have it!  Cute, informative and yummy business cards!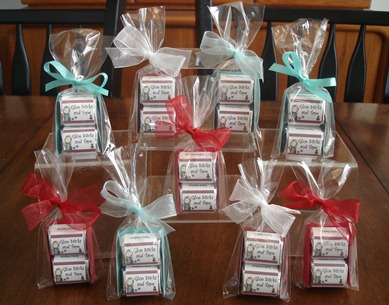 I would love to see what you make.  What would your Chocolate Nugget Business Card Favors look like?
Links Parties:
The Mommy Club with Crystal and Comp and Milk and Cuddles
Hoo's Got Talent
Someday Crafts
For Mamas