Chocolate covered cherries is a classic for Valentine's Day.  So, why not make a cherry chocolate cake pop… better yet, how about a triple cherry chocolate cake pop?!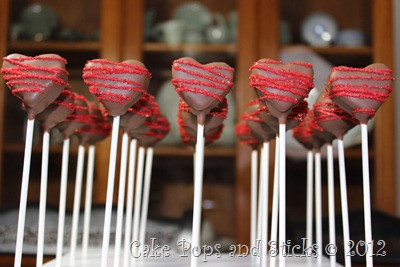 I only did the first row as heart shaped cake pops and the rest as standard round cake pops because the heart shaped cake pops where rather time consuming and, well, I was running out of time.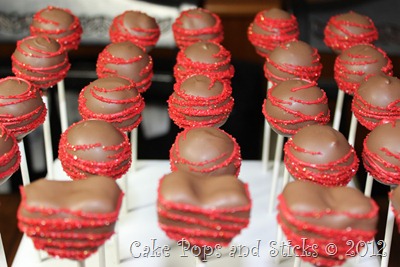 When you bite into this cake pop, you will see and taste the cherries.  Yum!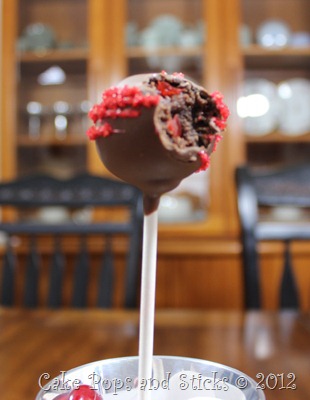 Here's the recipe:
1 box choclate cake mix
1 cup half and half
2 tsps. cherry extract
3 eggs
1 4-oz. snack size apple sauce (I used Tree Top brand Strawberry Applesauce)
Mix all ingredients together, the batter will be thick.  Pour into a greased 9x13 pan.  Bake at 350 for 28- 32 minutes or until cake springs back when lightly touched.
Once cake is cooled completely, crumble cake into small even pieces, either by hand or by food processor.  Place crumbles into a large bowl.
In a small bowl mix together the cherry extract, buttercream frosting, Smucker's Spreadable Fruit and maraschino cherries.
1 tsp. cherry extract
3/4cup of chocolate buttercream frosting
1/4 cup Smucker's Simply Fruit Black Cherry Spreadable Fruit, NOT jelly!
1/4 cup chopped maraschino cherries, drained
With a gloved hand, mix together cake crumbles and only enough of the above frosting mixture until a thick dough consistency forms.  I used 3/4th of the mixture.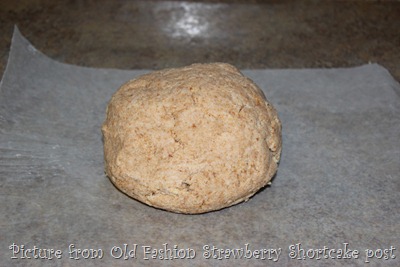 Now here's one of my secrets!  Form the mixture into a ball and wrap it in wax paper.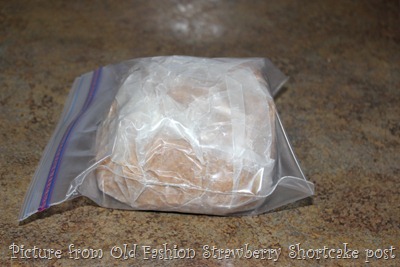 Then place it into a quart size zip lock baggie and keep it in the refrigerator over night.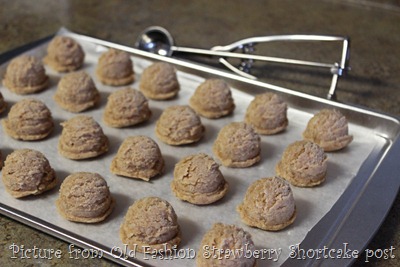 Here's another one of my secrets!  The following day removed the mixture from the refrigerator and use a small cookie scope to keep the ball size uniform.  Or you can use a kitchen scale, each mound should weigh approximately 0.80 oz.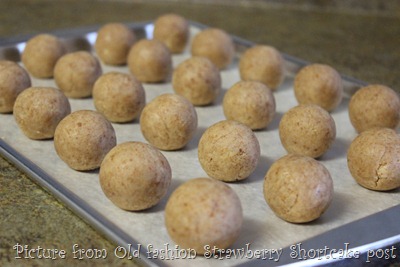 Now it's time to roll!
During the rolling process I wash and dry my hands several times, this helps to make a rounder ball and smoother outside finish.
Or, you can use an Easy Roller!  This is an amazing product.  It helps you crank out up to 21 perfectly round cake balls at a time.
Melt candy melts in the microwave as directed on the back of the package. (I will have more info and tips on this in another post.)
Dip one end of the lollipop stick into the candy melts about 3/4 inch.  Place the stick into the center of a cake ball.  This will act as a glue to keep the cake ball on the stick.
Chill the cake balls in the refrigerator for just a few minutes.  Otherwise, the cake balls will fall right off the stick and into the candy melts.
Dip your chilled (now) cake pop into the candy melts.  (I will have more info and tips on this in another post.)
If you would like sprinkles or colored sugar crystals on your cake pop now is the time to do it.  Quickly coat freshly dipped cake pop with sprinkles before the cake pop sets.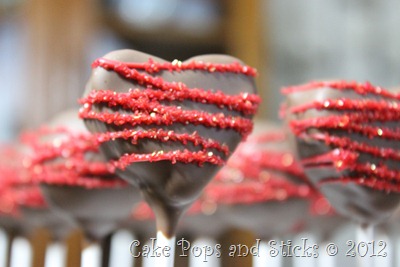 Or, you can let the coating set and drizzle with red melted candy melts and sprinkle with red sugar crystals to give it that extra special touch.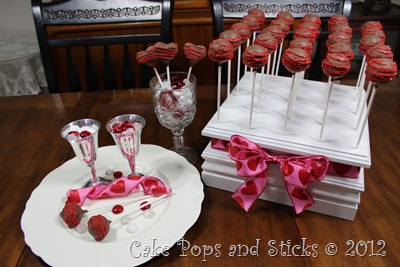 Enjoy!