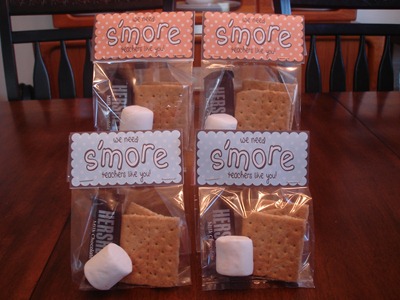 Got to love bag toppers!  Bag toppers are super cute and add an easy and wonderful touch to a simple gift.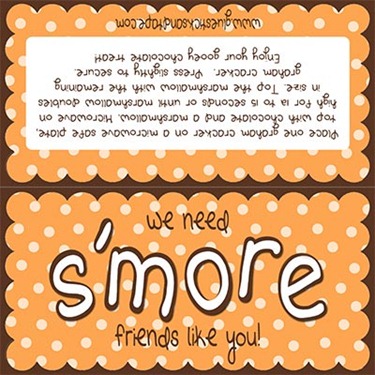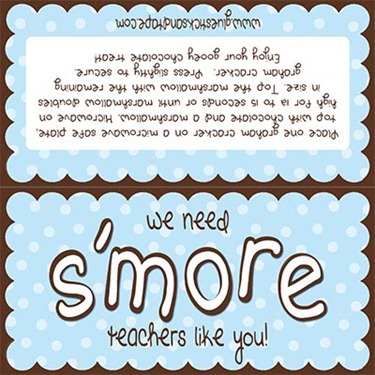 About two years ago I came across a really cute bag topper similar to the ones above and asked the original designer if she would make printable s'more bag toppers for friends and neighbors as well.  I never did get a response and so I decided this years I would try my hand at making my own.  With a little help from my husband, we created bag toppers for both Fall and Winter and for a wider range of recipients.  You can now print out Fall and Winter bag toppers for Co-Worker, Employees, Friends, Neighbors and Teachers.  If you would like the s'more toppers to read a bit differently please let me know and we will see what we can do. 
I will be adding "we need s'more people like you" and "we need s'more bosses like you".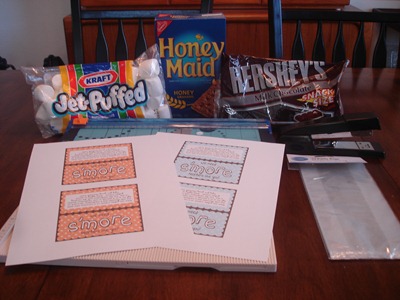 Here is a supplies list:
large marshmallows
graham crackers
snack size Hershey bars
4" x 9.5" treat bags
stapler
paper cutter or scissors
score board (optional)
your choice of printed s'more toppers
Print out and cut your bag toppers. 
How to print:
Click on the image below to print the bag topper of your choice.
The image will open in Google Docs.  On the upper left hand side of the image page click "File" and then click "Download Original" which will then open the file in "Adobe Acrobat Reader".  There are two toppers to a page.
On the upper left hand side of the image page click "File" and then click "Print".
Your printer options page will come up, make sure that the "Page Scaling" is set to "NONE" and then click "ok" and your printing will begin.
Following the steps above will insure you the correct printed size topper for your 4"x 9.5" party bags.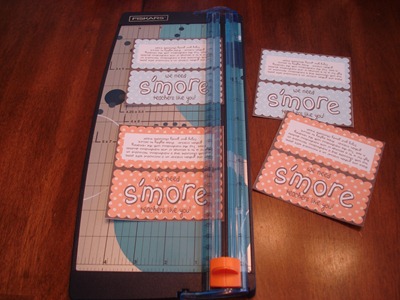 After printing, cut your bag toppers out with a paper cutter or scissors.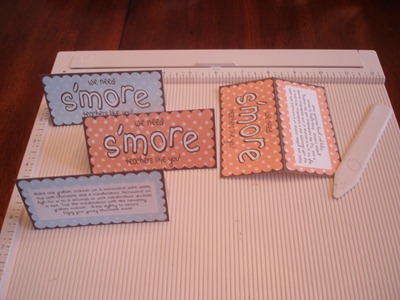 Score and folder the toppers.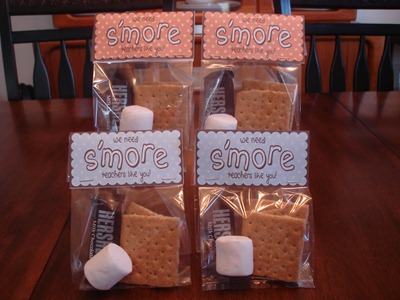 Place graham cracker, marshmallow and Hershey bar into treat bag, fold down the top of the treat bag, place the topper on and staple close.
How fast, easy and awesome is that!?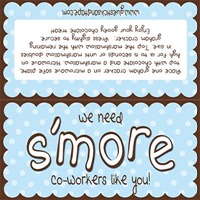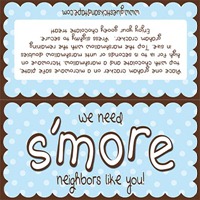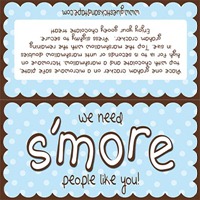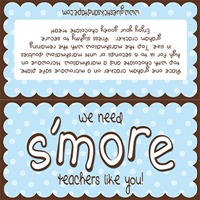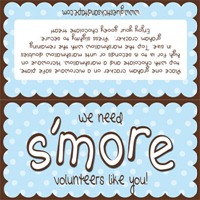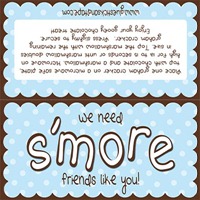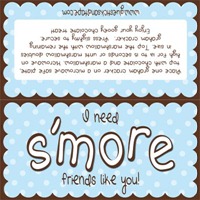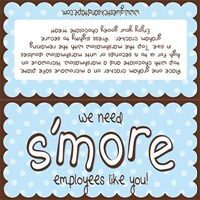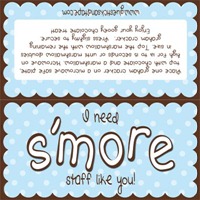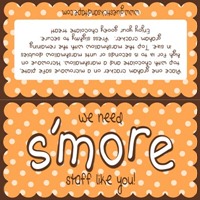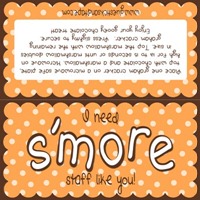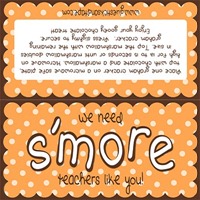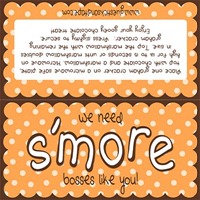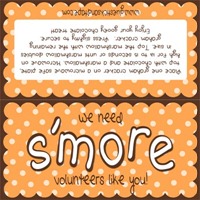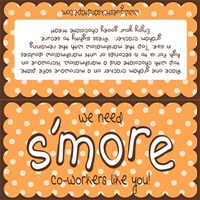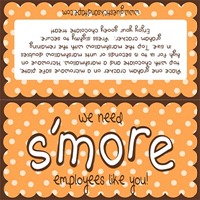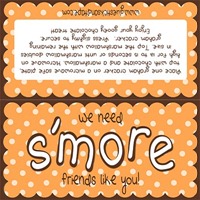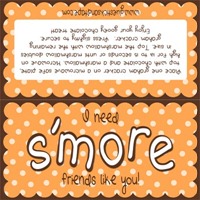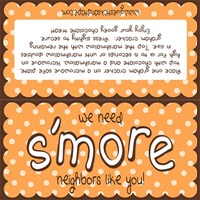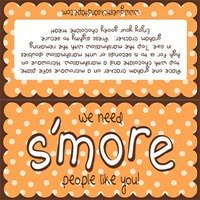 Please feel free to contact me if you would like a custom topper and we will see what we can do.